Winter Scuba Diving in France, or the unexpected cowrie
Winter Scuba Diving in France, or the unexpected cowrie (2008)
Author : David Touitou, Pictures : Laurent Kbaïer


It's Winter time here (South Of France), by the way the weather is not that bad and temperatures are still cool. We decide to go scuba. The team will gather Laurent Kbaier, Great Underwater Photographer (http://www.bluesun.fr/); my father (who'll take us to the spot) and myself. Water temperature is 16°C which is warm for december.
After 30 minutes of boating we finally reach our diving spot (Hyeres). The sea is calm and there is almost no wind. This is a really good day for diving !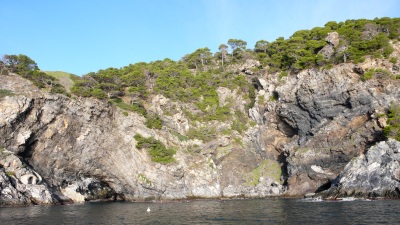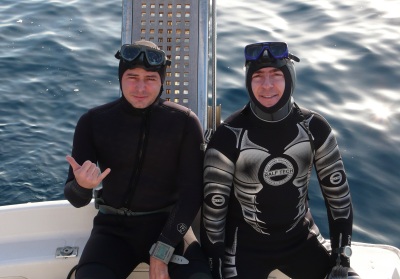 As water is 16°C, we both need our winter suits. It takes much more time to get equiped than under the tropics... But when you are fully equiped, you get so hot in your suit that you think only to one thing : getting out of the boat fast and dive !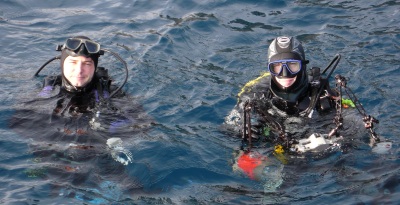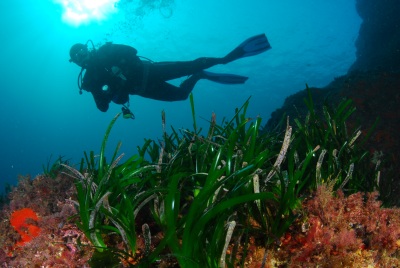 We both arrive on the bottom in 10m of water. It's rocky and spoted with grass fields and sandy patches. Laurent start to train with his new stuff and shoots me. Looking around I find an old empty Cypraea Luria lurida Linnaeus, 1758. This spot is supposed to host also the rarer Cypraea Zonaria pyrum (Gmelin, 1791) wich I have never seen dead or live yet. I would like to catch one and make shots for the website though, like I did with Cypraea Luria lurida Linnaeus, 1758 by the past.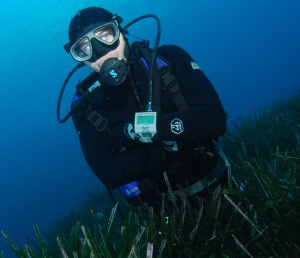 After 10 minutes of Photografic testing, we decide to reach the drop off. The water is not very clear but the wall is full of life and hundreds of fishes surround us. Laurent shoots many pictures of the drop off in order to test is new stuff. I decide then to flip some boulders on one drop off' s rocky step at -24m. I can see many life under these rocks and some very nice tiny shells are spoted. Unfortunately Laurent does not have his macro today and will not be able to shoot any.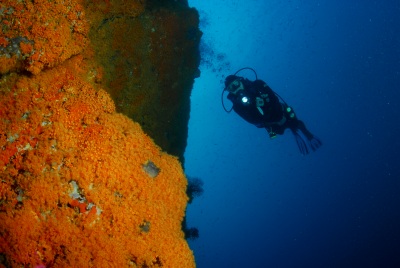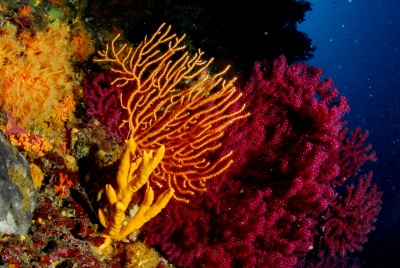 30 minutes have now passed and under a boulder I easily spot an empty cowrie that I have never found before... a dead Cypraea Erosaria spurca (Linneaus, 1758) !!! Incredible. I always thought that it would be the worst one to find there as I did not know its real habitat.
I am getting very excited and reach my team mate to show my find.
With the idea of findind a live one to shoot later I start to look carefully under stones as its mantle shall be very difficult to spot.
And Finally, under a rather small rock, there it is. A live Cypraea Erosaria spurca ! The mantle does not retract and the camouflage is perfect. I have the chance that the cowrie is in the middle of the only fissure of the rock.
After this find, I will try to get my hands on a Cypraea Zonaria pyrum but will not succed, this species have been found there yet though. This will be for the net time... and Laurent will bring his macro next time !! We reach the boat after 53 minutes of a wonderful dive.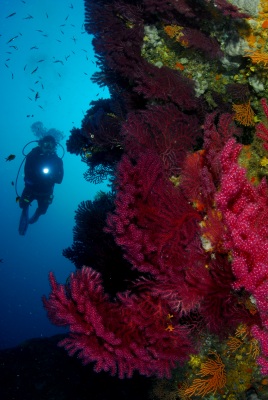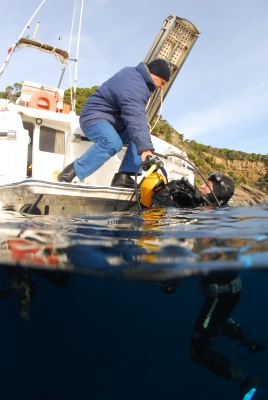 We'll just have the time to rest, as the cowrie wich was placed in a small translucent cup of water in order to make some shots with a digital camera, will fastly show it's mantle again... Many photos willbe made this day and the shell will be replaced in it's habitat (which waas very hard by the fact that we had to go back again into the waterfor a touch and go... in 16°C water !!).
Next step will be to make shots in their natural habitat of these beautiful shells...
Here are some pictures made in the plastic cup that day :