FAMILY TRIP TO MAURITIUS (2018)
By DAVID TOUITOU
First published : 22th August 2018



It was a long time since we wanted to visit Mauritius. This island regularly feeds the articles of our dear magazine and we see many emblematic species, especially in my family of predilection: the CONIDAE. It was during the Easter holidays of 2018 that we flew with the family for Sir Seewoosagur Ramgoolam International Airport. We chose to spend a third of our stay in the north at Grand Bay then the second third at La Preneuse and finally third at Pointe d'Esny. We did not set foot on the east coast. We rented a car, it is an obligation I confirm it to you. Driving is very easy (but left of course). The beginning of the stay was difficult because we wiped the tropical storm "Fakir". The water was choppy, cloudy and in some places the bathing downright impossible! We can say that the first exits in the lagoon were very disappointing and frustrating. We had to give up visiting the northern islands as well. We can say that the schedule has been modified a little ... After the storm we had a good walk along the coast, the water was brown and the sea rough. We started at Pointe aux Piments with my eldest in this storm, the red flag was hoisted and tourists on the beach looked at us as if we were descending from a spaceship ... in the water I told you frankly it was limited that day because we were often swung by the swell towards sharp corals, fortunately my son (13 years) is a good swimmer ... what a bad father!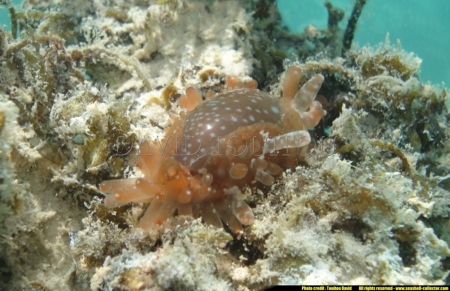 Staphylaea limacina (Lamarck, 1810)


The word that comes to my mind when I think of Maurice is: ease. Indeed, on this island everything is easy. Mauritians are hospitable and speak perfect French. A key aspect is that sea access is respected. Each beach has public access. So you can get in the water or walk along the beach everywhere. This is an asset that is rare in many countries. The lagoons are the playground for any passionate marine wildlife. We practically swam every day in various places on the west coast. Even though the island is "small", we of course did not explore one tenth of the bays it offered us. Good news: the lagoon is shallow. There is no need to ride the "go-get-up" and to heave between 8 and 15 meters as it is sometimes the case elsewhere (Seychelles). The density of molluscs is very variable from one area to another but also within the same lagoon. We must therefore prospect! In the end I can say that the island is of contrasted richness. In some areas yet engaging, there was nothing but really NOTHING. We cross 35 different species in cones, 22 species in porcelain and 5 in olives. My eldest son accompanied me twice in the night lagoon to La preneuse and Trou aux Biches. We did not see any rare species but life was present, a video is available on my YouTube channel (1). We finally met Eric and his wife with whom I had great pleasure in discussing shells and whose hospitality is great. Eric and I worked in 2014 on an iconography of the cones of Mauritius. Its museum was very pleasant to visit, you can imagine! (A video is also waiting for you on the channel) On site we had the chance to make the physical acquaintance of three members of our dear forum (3): Pierre, Typhanie and Michel with their spouses. We had the honor and the pleasure of sharing an evening with the band at Eric's!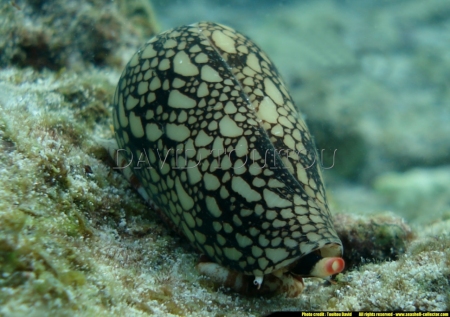 Darioconus episcopus f. mauritiensis (Lauer, 1910)

What about the seabed? They are very different from those of Maldives or Seychelles. In Seychelles and Helengeli (4) the coral has suffered a lot but there are many fish and especially big fish close to the edge. In Mauritius it's the opposite: there is a lot of coral, I could not believe it, it was breathtaking; but there are few fish and even less large. My two bottle dives made outside the barrier reef in the far south were very disappointing. Few coral and little fish. I did not even understand the interest of the two dives in the end. I actually spent my time trying to spot any "fresh dead" shell. Before leaving, I set myself the mission of finding four species of cones: Darioconus episcopus, Darioconus rubiginosus became Darioconus episcopus f. mauritiensis, Pionoconus barthelemyi and Cylinder paulucciae. It will be mission accomplished for the first three! In this regard, the DNA study of the local "pennaceus group" deserves to be carried out. I am not sure at all that mauritiensis is just a form of episcopus. The shells are very different for me and the habitat and the mores of the two populations also seem to me quite different. Case to follow. In addition to having managed to find the "pennaceus" Mauritians, the highlight of the show was to dive on several specimens of a species that I had never crossed: Pionoconus barthelemyi! A memorable dive as we would like to do every day! I was also surprised by the beauty and variations of Stephanoconus fuscatus. I present here some shells found dead as well as several photos taken in the Mauritian lagoons, hoping that they will make you want to go to visit this beautiful island. When will the next visit?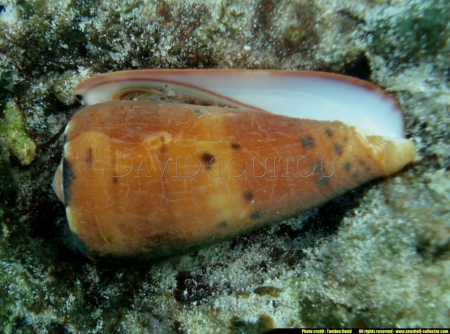 Pionoconus barthelemyi (Bernardi, 1861), -26m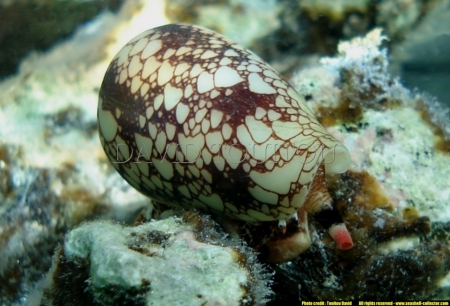 Darioconus episcopus (Hwass in Bruguière, 1792)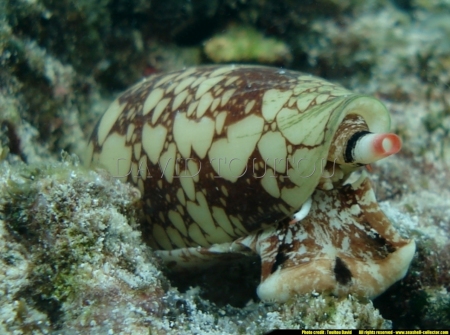 Darioconus episcopus (Hwass in Bruguière, 1792)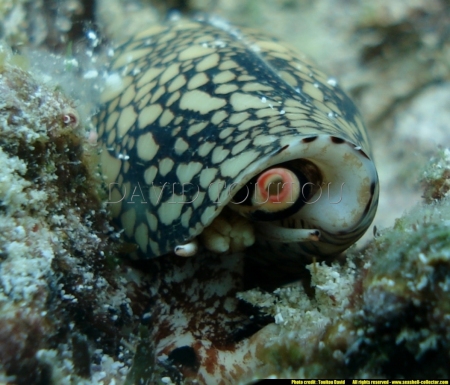 Darioconus episcopus f. mauritiensis (Lauer, 1910)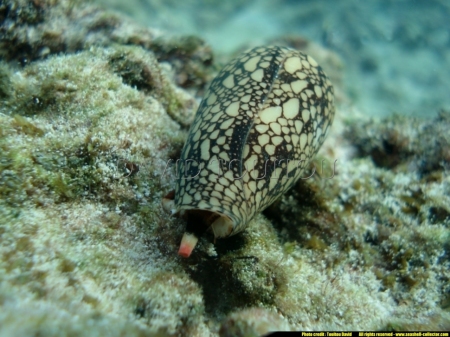 Darioconus episcopus f. mauritiensis (Lauer, 1910)


(4) Xenophora n°160 "Voyage aux Maldives"



List of species that we crossed (alive or dead):

- CONIDAE : ebraeus, chaldaeus, archiepiscopus, maldivus, lividus, sanguinolentus, flavidus,
fuscatus, coronatus, aristophanes, episcopus, episcopus f. mauritiensis, arenatus, tessulatus, striatus, virgo, leopardus, nussatella, frigidus, tulipa, aulicus, varius, rattus, namocanus, quercinus, distans, catus, geographus, miliaris, bandanus, parvatus, barthelemyi, capitaneus, pertusus.

- CYPRAEIDAE : isabella, carneola, vitellus, tigris, arabica, erosa, listeri, mauritiana, annulus, lynx, kieneri, limacina, caputserpentis, moneta, helvola, scurra, clandestina, stolida, poraria, cribellum, margarita, nucleus.