CONIDAE CYPRAEIDAE & TEREBRIDAE of French Polynesia (BOOKS)
Author : DAVID TOUITOU, 2017 March 28th

Last saturday (25th march of 2017) I had the pleasure to meet my friend Michel Balleton from Tahiti.
We dove together a lot of time when I was living in French Polynesia. He was also part of our team in
our Venomic's Mission to Tahiti-Moorea-Makemo several years ago now !

His knowledge about local species is awesome and he decided to share his enormous experience to everyone
in 3 books. The first version is already avialable (check below) and concerns CYPRAEIDAE, CONIDAE & TEREBRIDAE.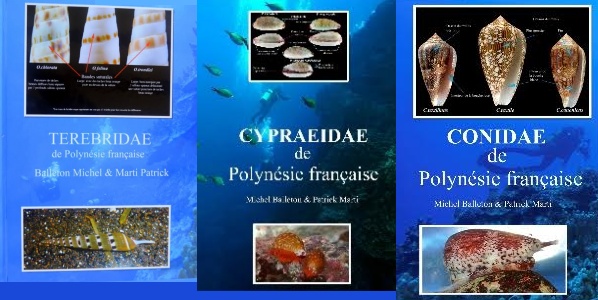 These books are especially dedicated to field collectors as you will find tips to make the right identification of your
finds and a lot of infos about shells' habiatat. You will read short texts and a lot of images will help you make the
difference between close species. A lot live shell images are also displayed for each species.
Example of a page extracted from CONIDAE's publication :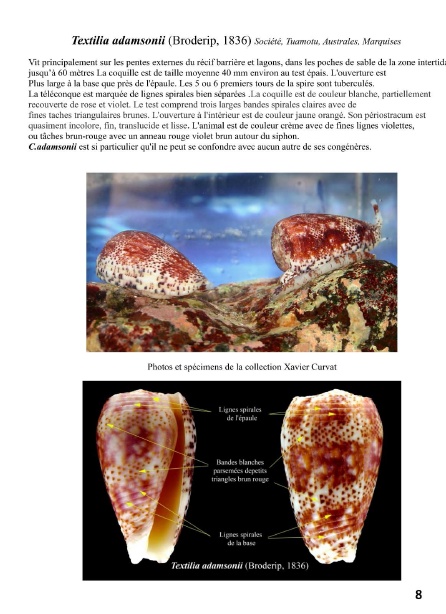 A second version shall be soon edited and will be translated in english during 2017.
Michel Balleton (on the right) and David Touitou (on the left) at La Garde Shell Show (2017, FRANCE)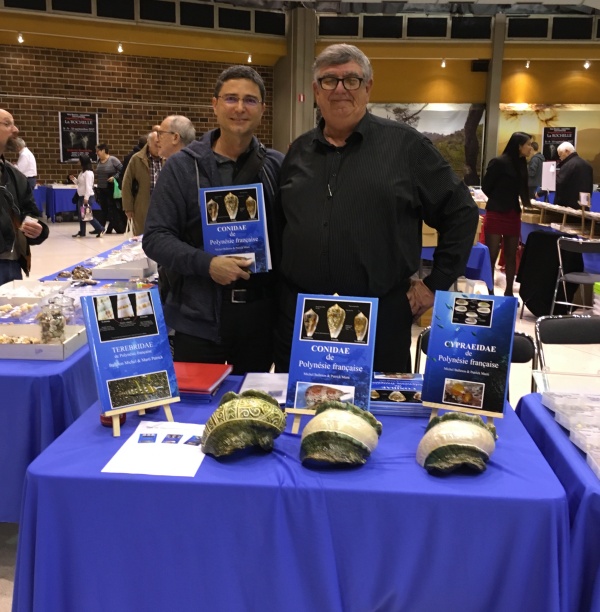 => DOWNLOAD THE SUBSCRIPTION'S BULLETIN